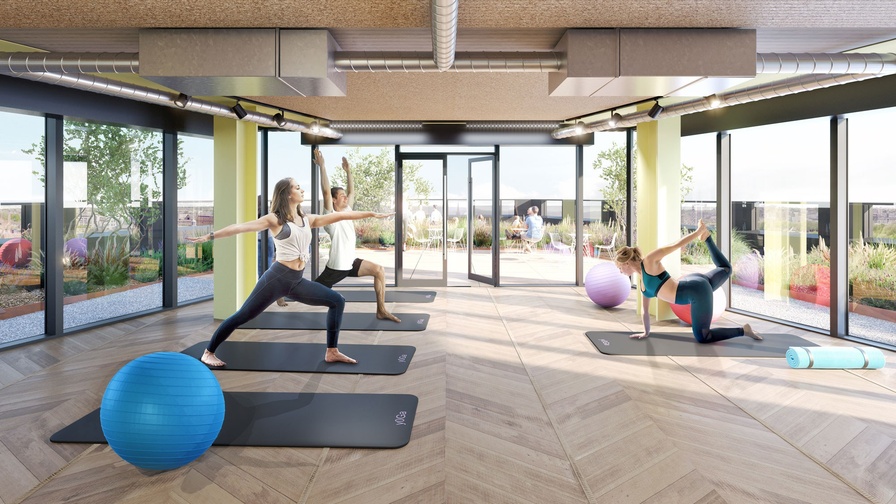 wellbeing & Amenities
At Assembly wellbeing comes built in. In addition to the relaxing waterside park, Building C features a stunning rooftop Club Room and landscaped gardens, and excellent storage, showers and changing for cyclists.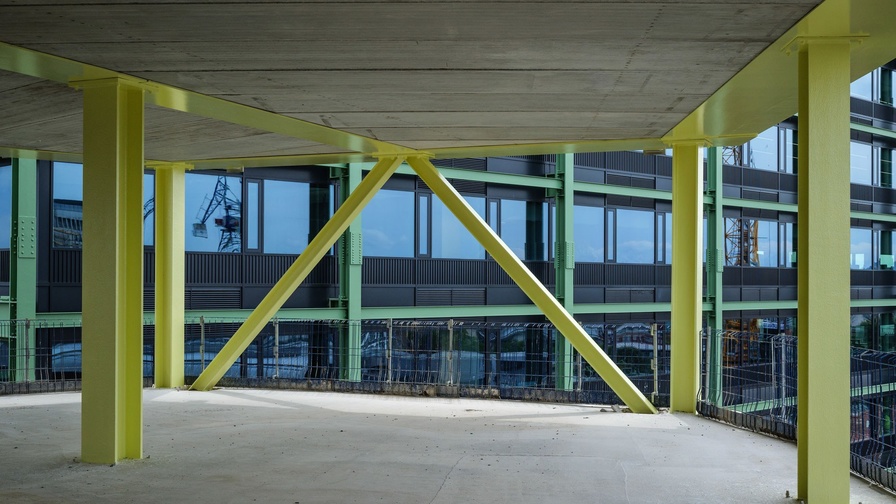 Unique by Design
The aesthetic design and modern methods of construction combine to create a unique waterside development with excellent efficiency and impressive sustainability. It's a workplace built for today, and ready for tomorrow.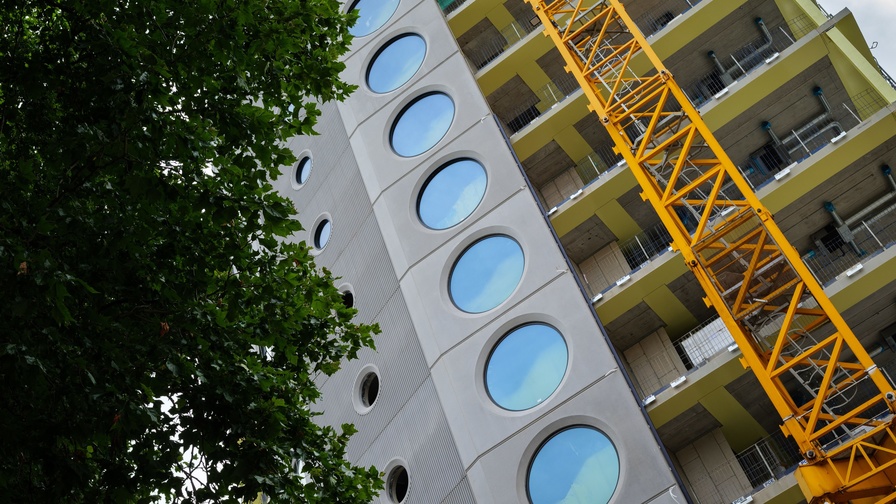 Efficient & Sustainable
With over 1,500 components made off-site Building C has utilised modern design and construction methods to deliver quality, efficiency and sustainability.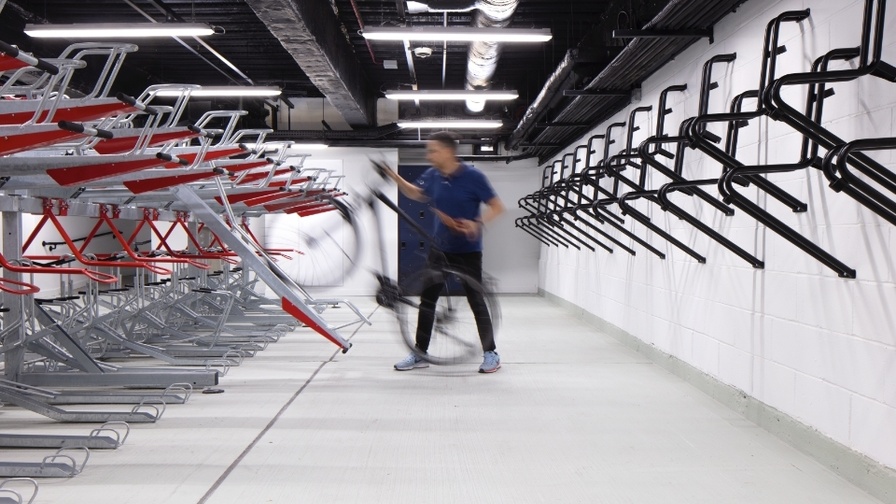 Made for Cyclists
With a 'ride in' cycle store on the ground floor, changing rooms lockers and showers, Building C is made for two-wheeled commuting.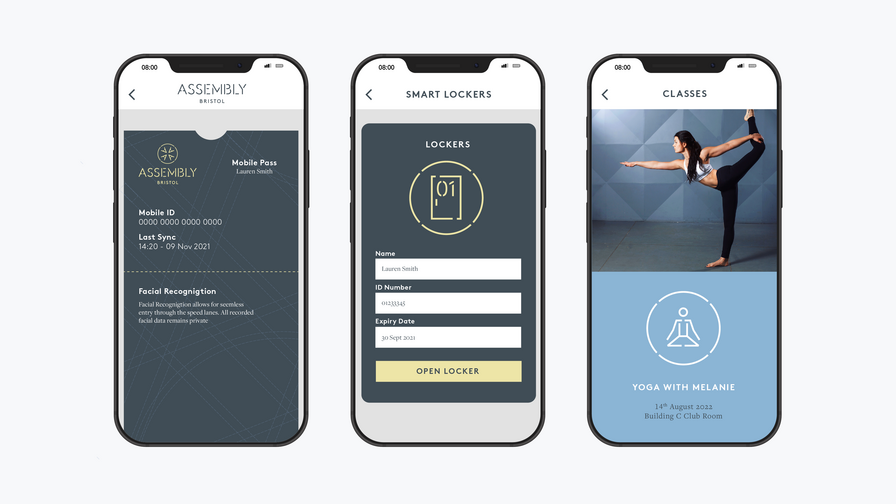 A Smart Space
Designed as the ultimate workplace and built using the most advanced construction methods, Building C also offers connection and control via the Assembly SmartSpaces app.
Construction Progress
Building C topped out in September, marked by a rooftop ceremony led by construction firm Galiford Try.