Masterplan
Assembly Bristol offers a total of 316,000 sq ft across a variety of flexible commercial floorplates ranging from 3,709 sq ft to 22,725 sq ft. The plan draws from the character and context of the site, integrating it into the city.
Public realm is at the heart of Assembly, with spectacular new public spaces and extensive waterside spaces. And with stunning rooftop gardens and a mix of indoor and outdoor amenities, the development promises to deliver a thriving workplace with an emphasis on staff wellbeing.
More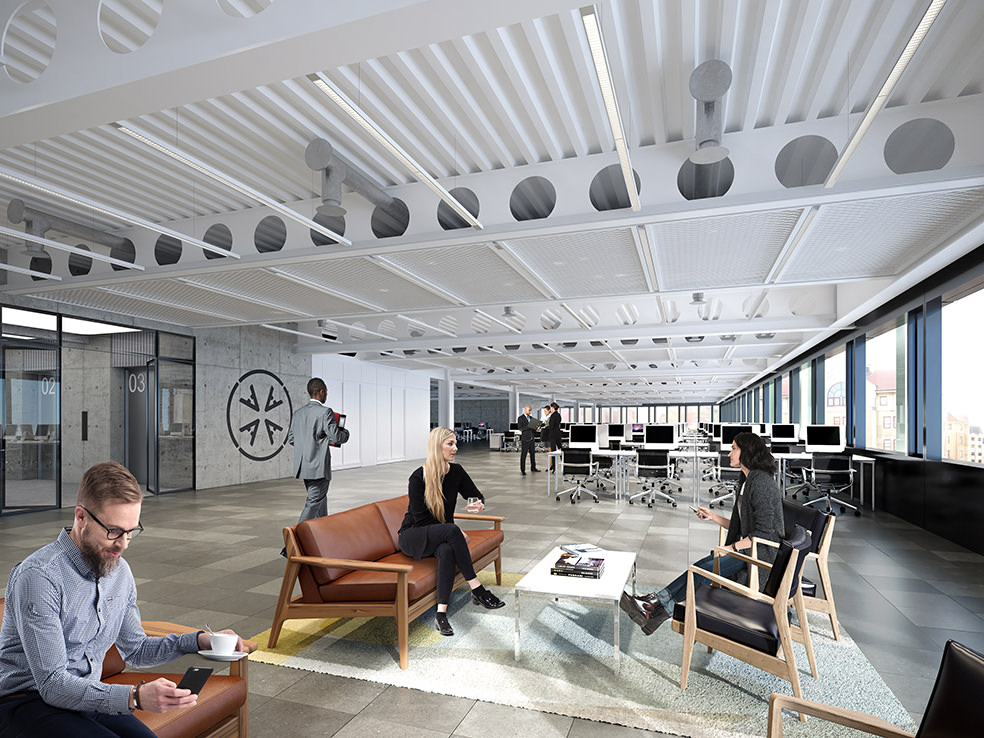 Flexible floorspace
& Smart Engineering
Assembly will provide large, flexible and efficient floorspace with building sizes ranging up to 316,000 sq ft. Building A offers the opportunity for a single office building of up to 201,152
sq ft, with typical floors of 22,725 sq ft. Its impressive energy efficiency (BREEAM) rating keep running costs low, whilst smart engineering adds to its future-proof design.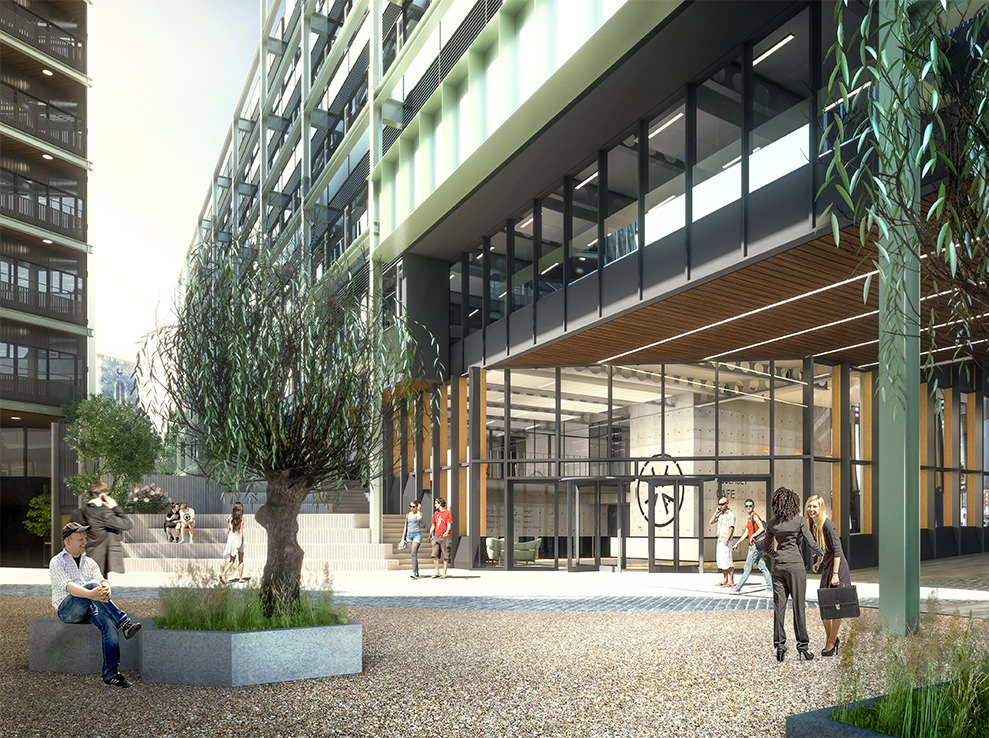 Creating a journey
& improving links
Assembly makes the most of its well connected urban location. With its open spaces and waterside paths, it re-establishes historic links through the city and improves pedestrian journeys to the centre, Cabot Circus, Bristol Temple Meads and the Floating Harbour.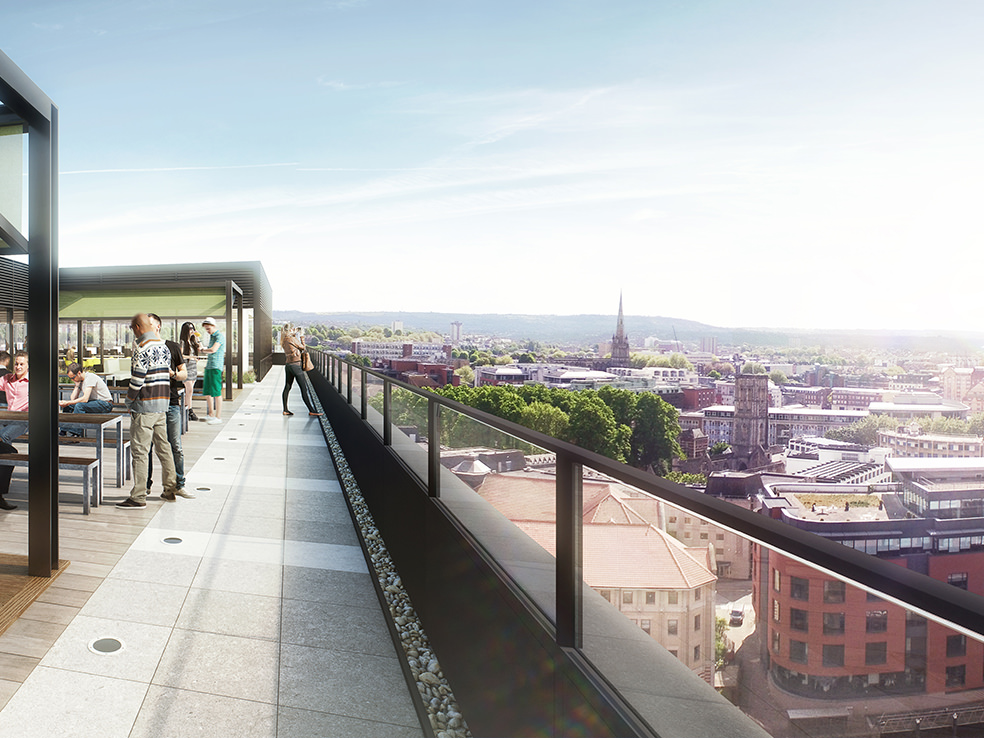 Enhanced user
experience
The building's design reflects a high level of consideration for staff wellness. Occupants benefit from a high floor to ceiling height, outdoor space on every floor, opening windows and personal control over their environment. Active members of staff will also appreciate the gym standard showers and locker facilities.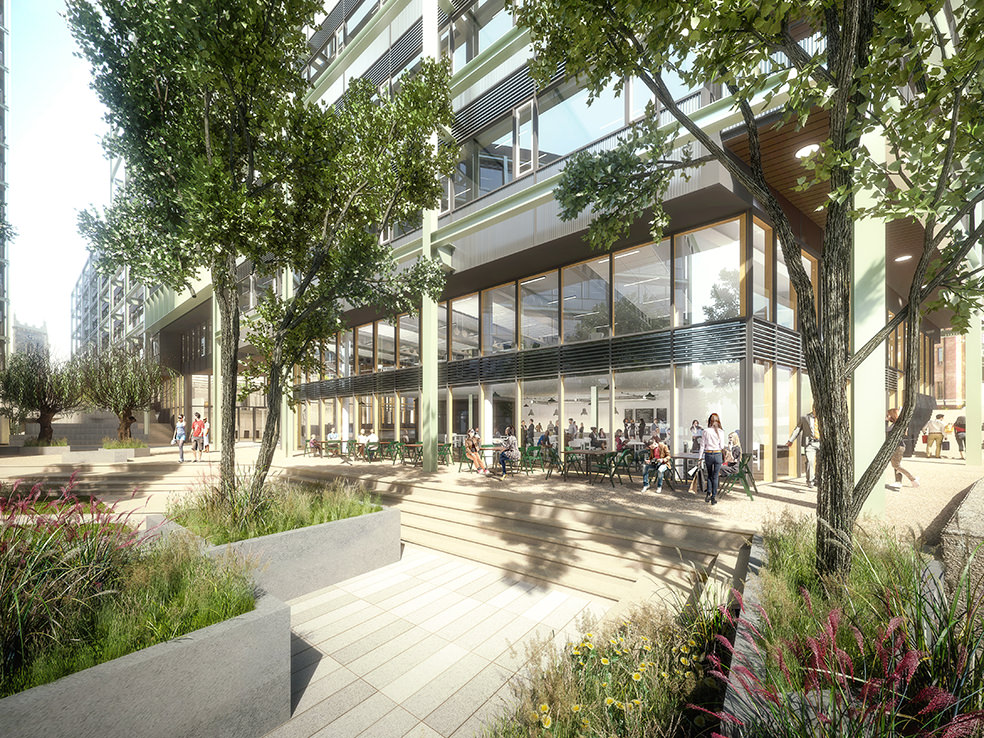 Public space
at the heart
Assembly aims to give something back to the city. The development features a unique range of mixed use spaces, including cafes, shops and restaurants. Open canal-side areas create a new urban haven for the public to enjoy, whilst waterside paths and new pedestrian links improve access to the Floating Harbour, the city centre and Bristol Temple Meads Station.
Building A

UP TO 200,000 SQ FT

Building B

25,000 SQ FT

Building C

85,000 SQ FT