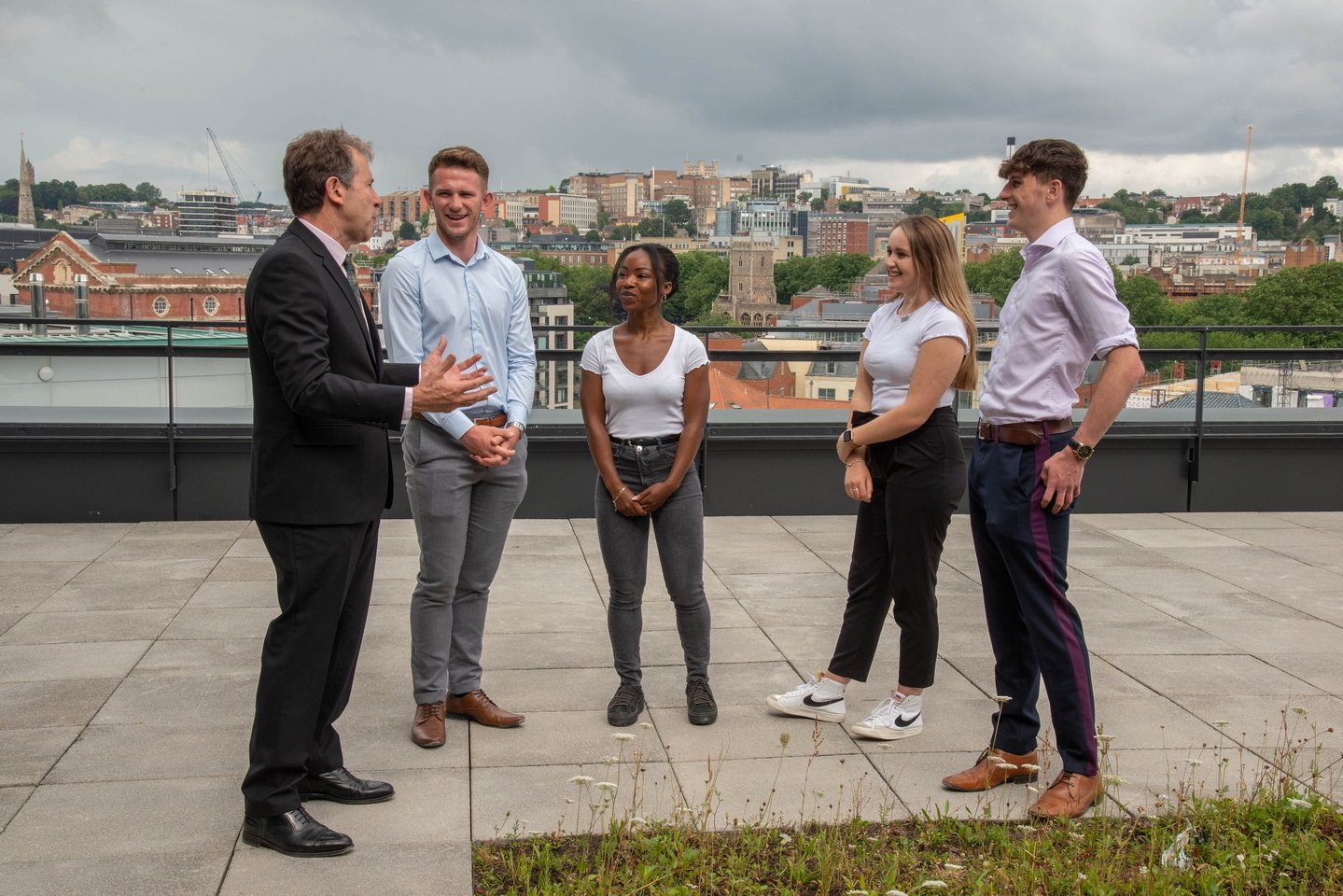 Mayor, graduates and apprentices get sneak peek of BT's new office, Building A
Last week, BT gave the Mayor of the West of England Dan Norris and BT apprentices and graduates a sneak peek of Building A at Assembly Bristol. Building A is the company's new state-of-the-art office in the centre of Bristol scheduled to open in summer 2022.
Like many businesses, considerable numbers of BT people have been working from home during the Covid-19 pandemic, but many are expected to return to the office in the coming months, as government restrictions are lifted. BT believes that, while technology and connectivity have helped people work remotely, there is still a role for the office to share ideas and to develop effective teams, particularly for the many new apprentices and graduates who join each year.
Commenting on the new building, West of England Metro Mayor Dan Norris said: "It was a pleasure to get a behind the scenes tour of BT's new Bristol office. The views from the top are stunning. I'm delighted that our city is becoming a key location for the company, cementing our position at the heart of the UK's digital economy.
"I particularly enjoyed meeting the graduates and apprentices and hearing about the excellent opportunities they are getting for interesting and varied high quality jobs."
Sinmiloluwa Oke, part of BT's graduate scheme, said: "It was great to be able to get a sneak peek of BT's new building in Bristol. It's a really modern building with lots of cool features like the roof terrace and wildflower meadow. Where you work is really important, so I think this kind of workspace will inspire colleagues and help create a good working environment."
To read the full press release, visit the BT Newsroom here.