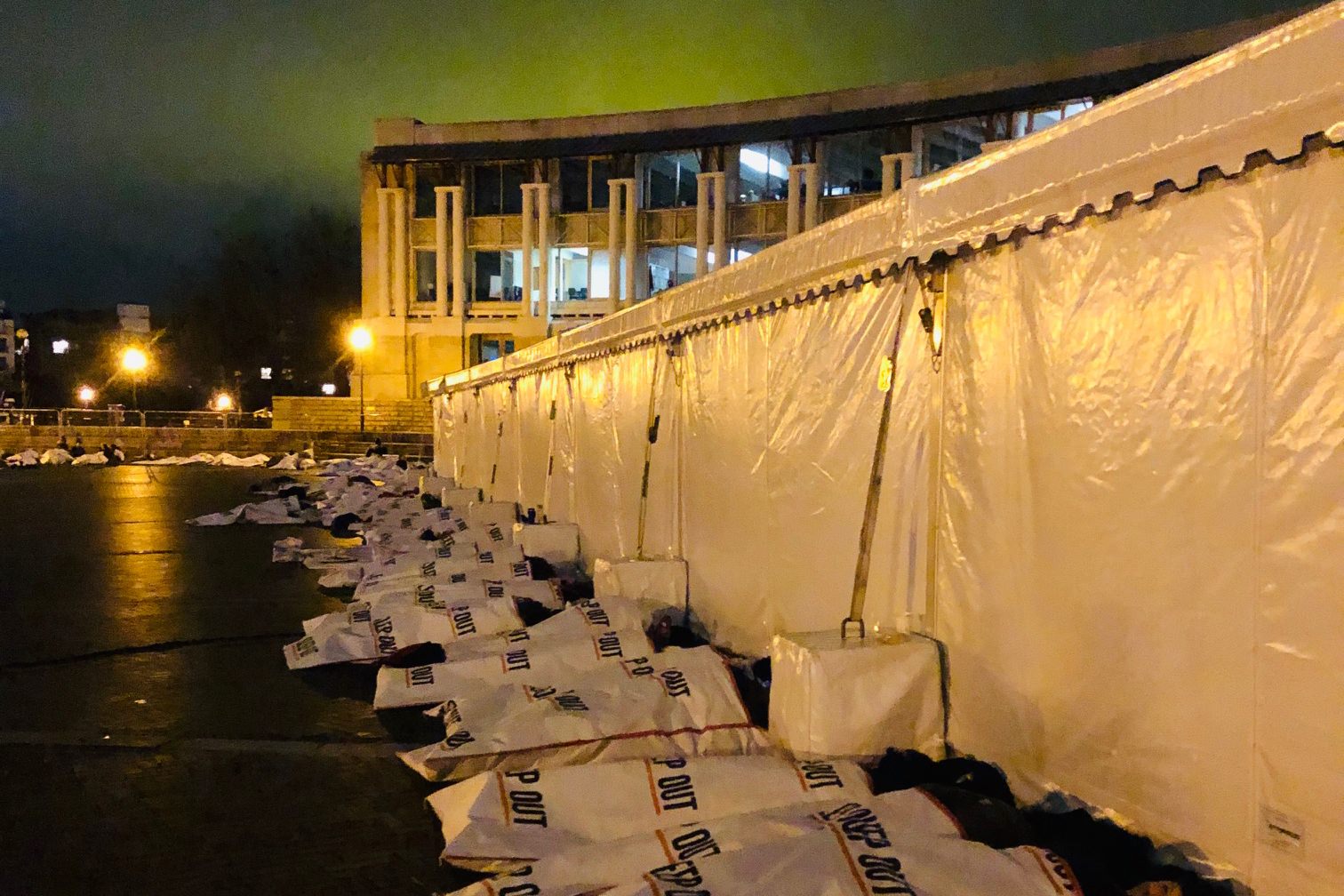 Galliford Try-Assembly Bristol at the Big Sleep Out
On 14th November 2019, six members of the Galliford Try-Assembly Bristol team volunteered to take part in 1625 Independent People's Big Sleep Out, a charity sleep out to raise funds for young people who are homeless or at risk of homelessness in the South West. As a team, this was the first event they were participating in on behalf of the 1625 Independent People and they were keen to raise awareness as well as funds for the charity.
1625 Independent People provides a broad range of care for young people. It finds secure homes, teaches life skills, offers advice, and helps with access to training and job opportunities. Most importantly, it helps young people to live happily and independently.
Snow was falling in Bristol on the morning of 14th November so the team spent the day mentally preparing themselves for a very long, very cold, awake-all-night experience. With a certain amount of nervous apprehension, they headed to the Lloyds Amphitheatre at 7pm. The atmosphere was fantastic, with speeches and case studies from individuals who have been helped by the charity, with street food vans and drinks on offer.
As the night wore on, the cold conditions made sleep very difficult and it continued to rain long into the night. Most of the team weren't able to sleep but all in all, found it a great team experience. It was a pertinent and sobering reminder to appreciate having a roof over your head and be grateful for everything you have around you.
Between them the team raised more than £1,000 including Gift Aid, and were glad to have participated in an event that enabled them to hear people's real life stories while raising money for such an important cause. In total, this year's Sleep Out raised close to £90,000 including Gift Aid. The event has doubled in size since 2018, thanks to the support of everyone who participates. To find out more about the charity, take a look at www.1625ip.co.uk.