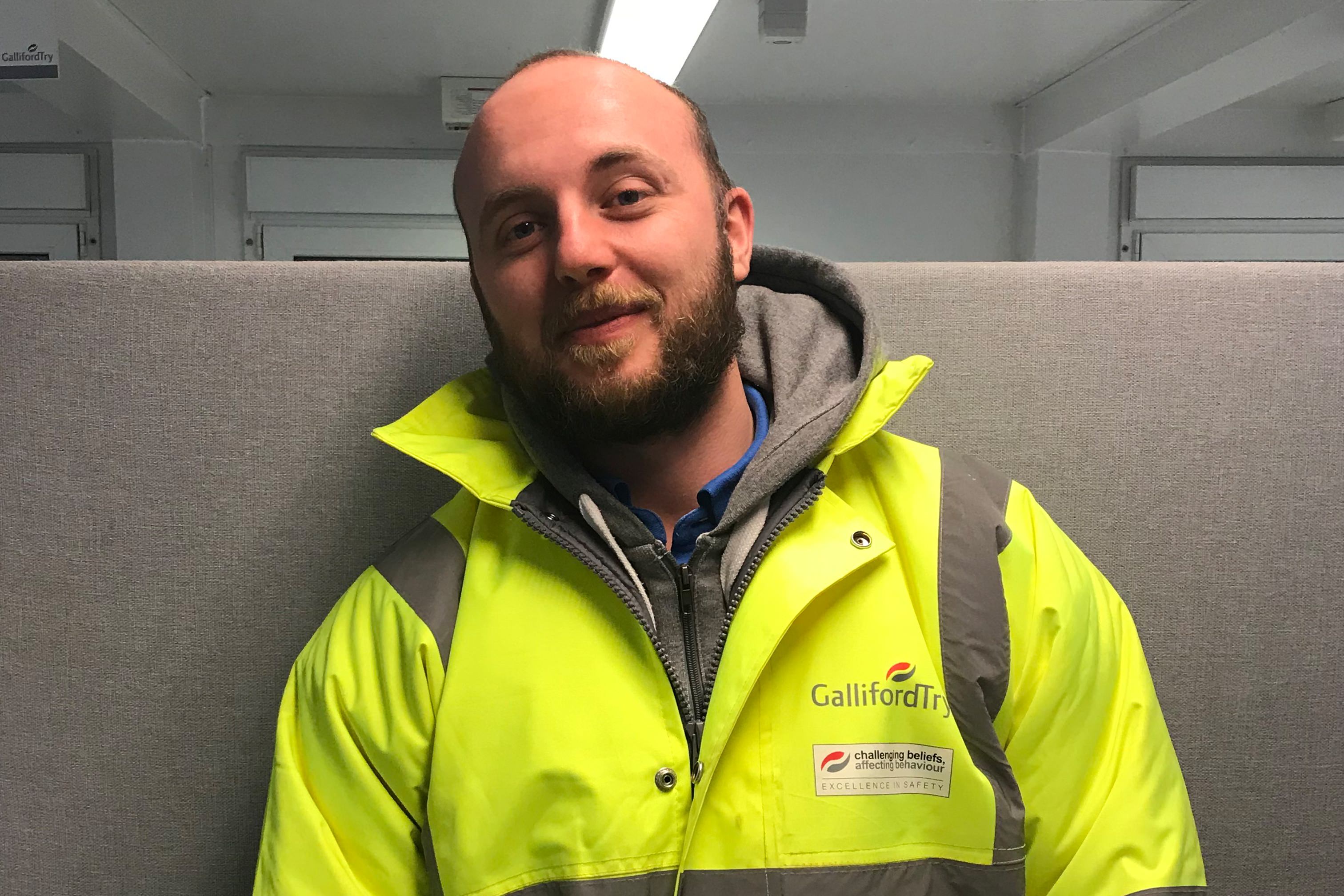 Being an apprentice at Assembly Bristol
Luke Smith is a Technical Apprentice in Galliford Try's team. He tells us about how he became an apprentice and his roles and responsibilities working on the Assembly Bristol site.
"While I was travelling in Australia for four years, I settled in Sydney and found a passion for construction while working on sites. I did various jobs including trades assistant, concrete finisher, demolition worker and general labouring.
Once I returned to England I knew that I wanted a career within the construction industry. When I found an ad for an apprentice in site management, I knew that was what I wanted to do. I had had management experience in the UK before, but within the retail industry.
I had one year at Sweet Construct, building data centres for the government as well as private clients, before making the switch to Galliford Try. Since being with GT, my fellow employees have welcomed me with open arms, answering all of the questions I have for them as well as teaching me valuable knowledge and giving me the experience to mould me into the best site manager I can be.
Once my college course is finished I hope to go onto the HNC and complete my level 4 qualification, hopefully studying this in the apprenticeship format and then progress into university and completing a degree in the same format. I am open to learning in other fields and seeing which is best suited to me.
Since being with Galliford Try, I have being given various tasks from a health and safety aspect. I carry out daily walks, making sure pedestrian routes are suitable for the works that need to be undertaken on site. I also carry out weekly inspections, First Aid inspections and regularly take site inductions. I do daily diaries for each subcontractor on the work that they have completed/completing. I also liaise with them every day, making sure that they are working to their program. I deal with subcontractors' needs, creating short term programs, deal with site logistics, manage ongoing site snagging and QA checks. I also sit in on regular team meetings as well as pre-start meetings and design meetings.
I work four days with Galliford Try whilst being on day release every Thursday under the apprenticeship scheme. I am currently completing a level 3 qualification, which is a BTEC national diploma as well as an NVQ qualification. The course runs for two years, and I am near to completing my second year."