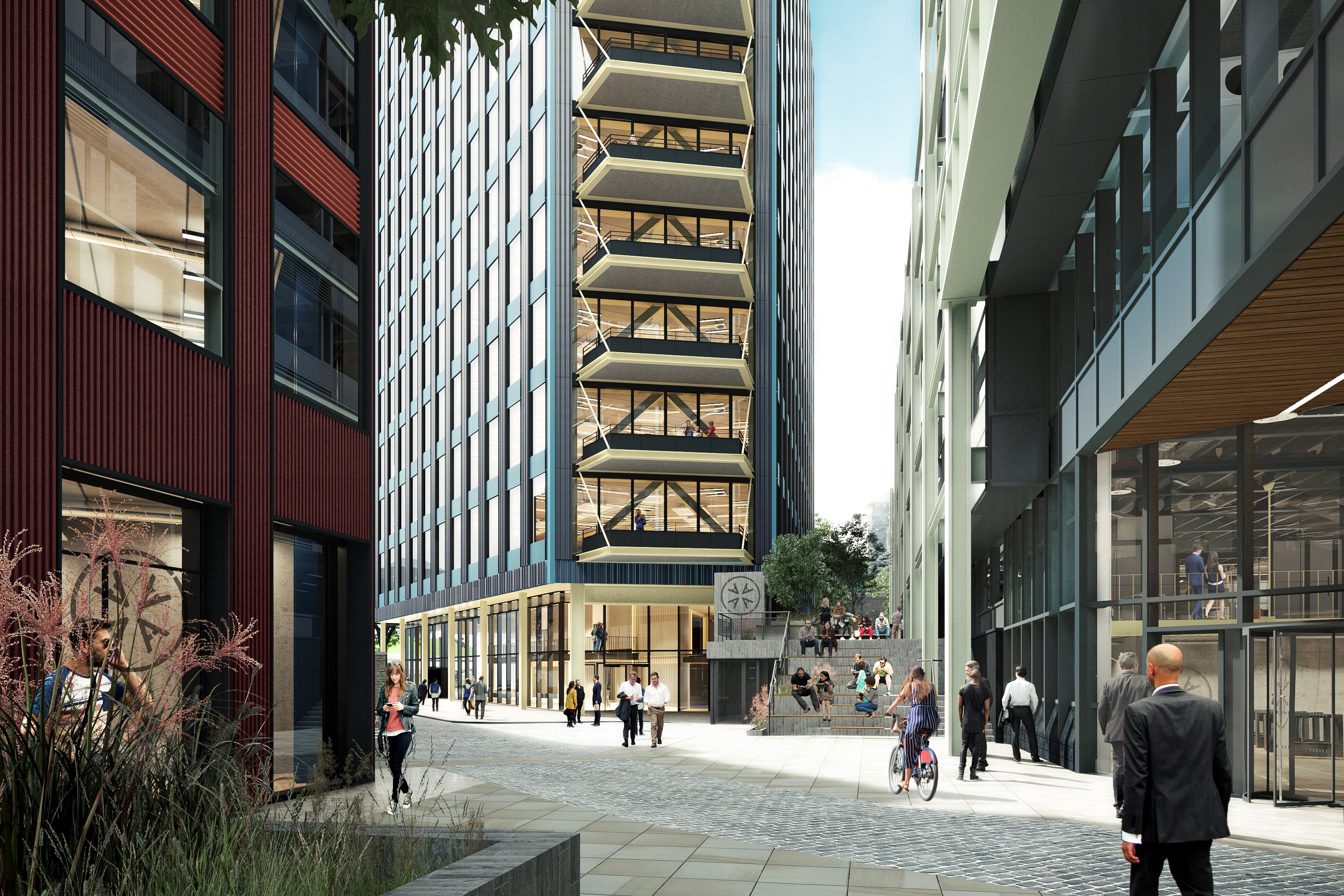 Planning submitted for Buildings B and C
Construction of Building A is progressing well, and we are pleased to announce that planning has been submitted for the next phase: the construction of Buildings B and C.

Buildings B and C offer 119,000 sq ft across a variety of flexible commercial floorplates ranging from 1,800 sq ft to 7,600 sq ft. The plan draws from the character and context of the site, integrating it into the city.
Buildings B and C will complete this impressive waterfront development in the heart of the city. Public realm is at the heart of Assembly, with spectacular new waterfront spaces for all to enjoy. Terraces and balconies capture the amazing views and extensive amenities make staff wellbeing the focus of this sustainable development.