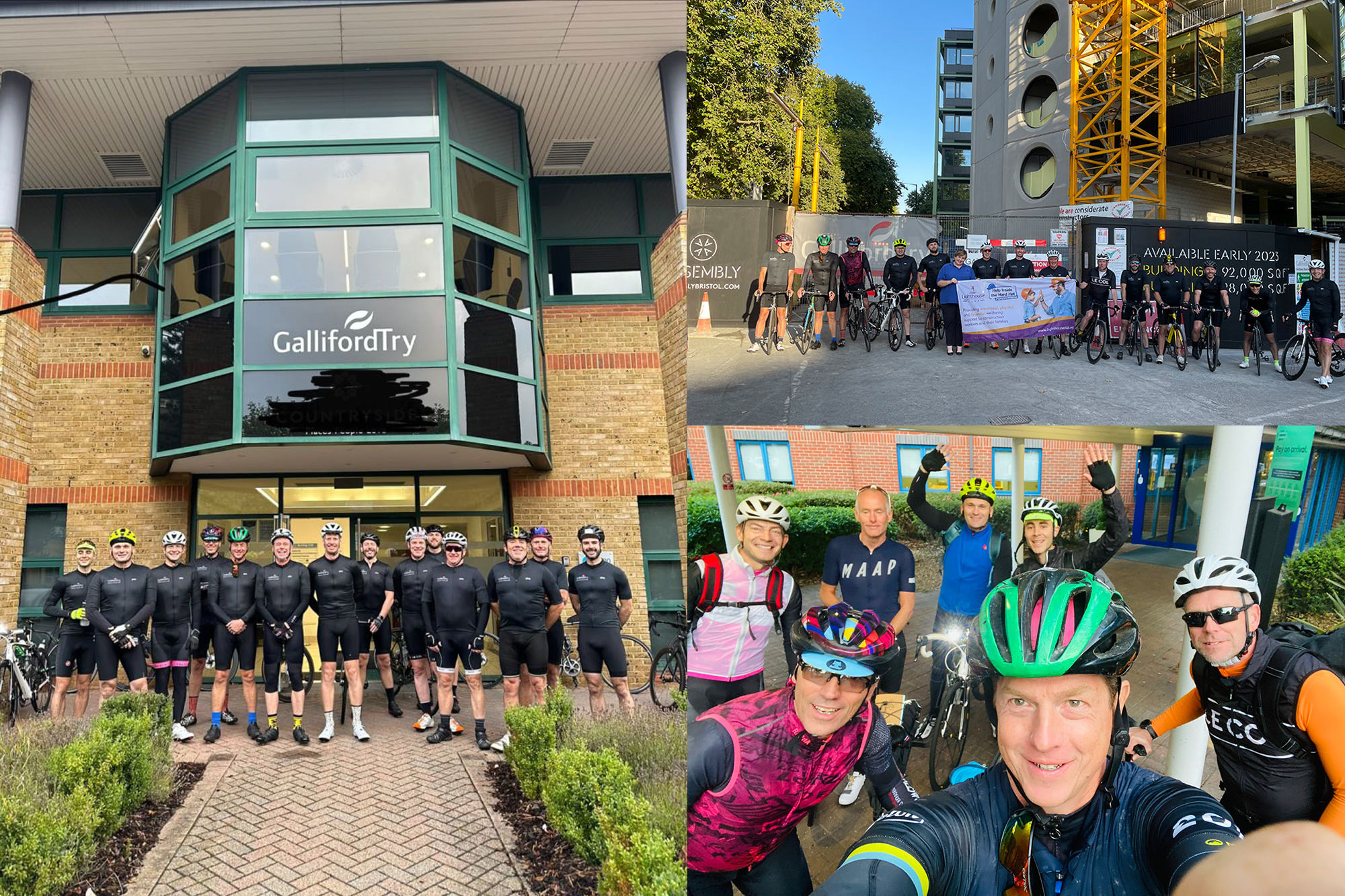 Assembly to Assembly 2022

On 23rd September, some of the Assembly Bristol team set off to revive the Assembly to Assembly charity challenge after a two year break. The overall challenge for this year's event was to ride from Assembly London to Assembly Bristol, with a twist - via Galliford Try's new Solihull office.
After a first leg of 175kms following much of the new HS2 route from London to Solihull, the team joined the Galliford Try riders to complete another 175kms through stunning countryside in the Cotswolds and along the Fosse Way to Assembly Bristol.
The ride was being held to raise funds for Galliford Try's chosen charity, the Lighthouse Club. The Lighthouse Construction Industry Charity is the only charity that provides emotional, physical and financial wellbeing support to the construction community and their families. Two construction workers take their own life every single working day so a crucial element of the charity's strategy is to provide a wide range of free and widely available proactive resources to support both individuals and organisations.
So far, the ride has raised more than £5,000. There's still time to donate - you can do so here. Congratulations to everyone who completed the ride and thank you to Galliford Try for their excellent organisation.