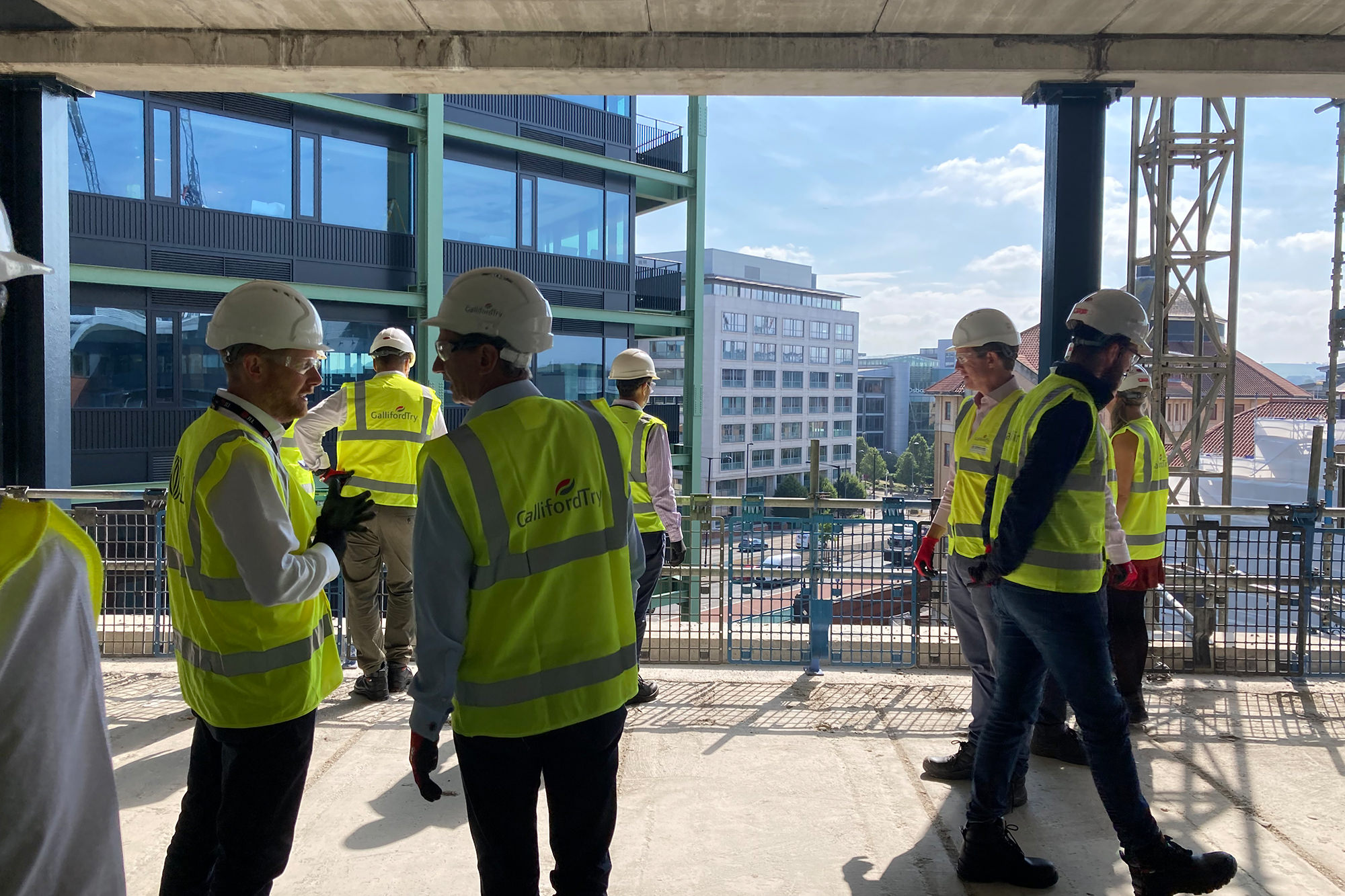 Bristol office agents tour Assembly Bristol
As part of the programme of events to mark the topping out of Buildings B & C, the Assembly team was pleased to welcome the Bristol office agents for a tour of the site on 14th September 2022
To reach this important milestone, the on-site team has worked hard to deliver AHMM's vision of a workplace unlike any other in Bristol. Thanks to modern methods of construction and a kit-of-parts approach 75% of the structure is visible with no cosmetic finishes, providing two new stunning buildings to complement the Bristol skyline. Assembly's distinctive colours and contemporary aesthetic immediately set it apart and will bring joy to its occupiers in a thriving new workplace.
Assembly Bristol is not just about creating two new office buildings. Its waterside setting, varied landscaping and new public realm will enhance the biodiversity in this part of the city. Assembly is where it all comes together to create something special for Bristol.
Buildings B & C will complete in Q2 2023.